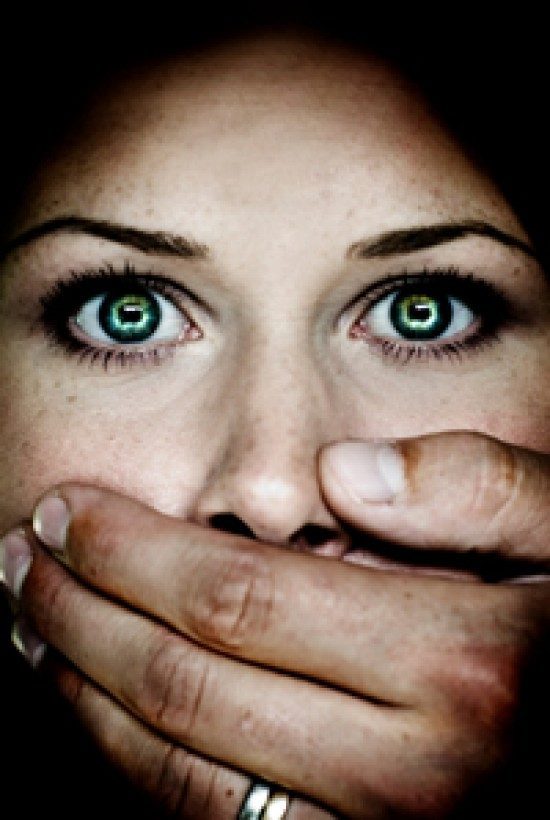 It was a cold rainy evening in the oil rich city of Port Harcourt. There first came a loud cry, then silence, a baby's cry, then came shouts, happy shouts. It's a boy! It's a boy!!!…You could feel the excitement and unmatched ecstasy as they sang and danced. The nurses were too happy that they didn't notice the bleeding early enough, before Vera could call their attention Nimi was almost gone.
They had to rush her to the emergency ward after the nurses had tried in futility to stop the bleeding. Vera wasn't allowed in so she sat in the waiting room, tears flowing uncontrollably as she held her head with both hands, the events of the past few months kept replaying in her mind.
She had met Nimi in their first year in school, and they just had that automatic connection. They lived together, ate together, went to fellowship together, studied together, they did almost everything together. One thing Vera admired about her best friend Nimi was that she was an ardent follower of Christ. Nimi would never pass an opportunity to preach, it wasn't long before she was branded Sister 'Holiest' by fellow students.
In their second year, tragedy struck, Nimi lost both parents in a ghastly fire accident. This affected her so badly, it was as if a part her had died with her parents. It was all gloomy in the preceding weeks for Nimi. But like they say time heals, but hers came with a special Herb "ANDY''.
Andy was the president of the school fellowship and also a pastor-in-training in one of the most renowned churches in the city. He had achieved so much at a young age that he commanded so much respect within the school and its environs. After Nimi lost her parents, Andy took it upon himself to counsel and help her go through the bad patch. His methods were so effective that Nimi didn't just regain her lost hope, she also gained a new friend and confidant.
It wasn't long before their friendship evolved into a relationship and it was a godly one. Andy was the perfect gentleman and Nimi was an epitome of a virtuous woman. By her third year, Andy graduated and went for service. After his service year he got a job in a reputable oil company in Port Harcourt and was made an associate pastor in his church also.
He organized a thanksgiving party to celebrate his successes. It was a special event, people from all works of life honored the invitation. Midway through the event, Andy grabbed the mic, made his way to the stage. He called up Nimi and after heaping praises upon praise while introducing her, he went down on one knee, brought a ring from his back pocket and proposed to her. Before he could finish the question, she gave out a resounding YES! That made the crowd burst into laughter and applause.
They've agreed to wait till after Nimi's graduation before finally tying the knot. After about a year, she graduated and in the preceding months they got married. Just like every newlywed they were so enamored with the company of each other. Six months into the marriage it dawned on Nimi that marriage is a different kettle of fish and Andy wasn't all gentle and prince charming after all.
At first he would apologize and even get her a bouquet of roses after hitting her during an argument. One certain time he even cried and refused himself meal for two days, she had to forgive. Now, two years down the line, it has become a frequent occurrence. He would hit her at the slightest provocation. She had reported to her mother in-law once, and what followed was a beating of her life. She would sit up all night asking how did a Pastor, her Love, her prince charming turn out to be this dreaded monster. She had fasted, prayed and even visited different prayer houses but it seems God was pretty far from her.
To everyone Andy was a caring and loving Husband, who took his wife to summer vacations in Dubai, the Bahamas, Hawaii and Brazil. To them he was the perfect husband. Vera, Nimi's best friend was the only one who knew about the pain her friend was going through in her home, and countless time she had tried talking her friend out of the marriage, her epic response was always: ''I'm a pastor's wife, what will people say". If only She knew that when it comes to your happiness, you should care-less of people's opinions.
On the third year, exactly the fifth month, this time they had an argument. Andy felt Vera was a bad influence on Nimi and he insisted She ended the friendship. Nimi tried explaining that they've been friends even before she got married to him. He responded with a slap, some punches followed and she ended up in the hospital. After series of tests it was confirmed that she was a few weeks pregnant.
Andy was in an emotional quagmire, he was broken. He couldn't believe his stupidity has led to his wife lying in a hospital bed. He cried, begged, bought presents, cried some more and begged some more. Alas, it seems her husband has come back to his senses! Like always she forgave him and they moved on. Days turned to weeks and weeks to months, Andy didn't hit his wife, and it seems all is now well.
Vera had left the country for a while, communication between she and Nimi was at a low, so Andy had one less problem. Fortunately, on the first week of the ninth month of Nimi's pregnancy, Vera showed up at the house and Andy had gone to work. Nimi welcomed her but it was visible Nimi wasn't comfortable with her visit. Vera sensed the discomfort and cajoled Nimi to tell her what the matter was. After narrating the incident that led to her ending up in the hospital, Vera was infuriated, she was fuming when Andy walked in.
Facing each other, it was clear there was no love lost between this two. It was Vera who broke the silence: "how dare you, how dare you lay your filthy hands on her, you scum, you dog?… Before the words could finish off her mouth, it was met with a thunderous slap, whack! Then another… This left Vera staggering to the floor, Nimi rushed to hold him back but it only aroused his anger even more. He took one glance at her with his bloodshot eyes, it was as if something had possessed him. Before Nimi could retrace her steps, he charged towards her not minding her state, he hit her so hard by the time she landed on the floor, her water broke and she lost consciousness.
Sugar, honey, my princess, my strawberry sauce, please say something, please talk to me, he cried as he shook her seemingly lifeless body. There was no response, he was confused and in panic. By this time, Vera has regained herself, she rushed to her friend trying out first aid measures; she put a call through and in minutes an ambulance arrived at the house. Nimi was rushed to the hospital and Andy has disappeared.
On their way to the hospital, she put a call to the local Police station to report a domestic abused meted out to her friend, she was shocked and dumbfounded when the officer at the receiving end responded thus: ''this is a police station not were couples' minor issues are being treated, let the family handle that issue. Good day". And with that He hung up. She couldn't believe her ears, as a tear escaped from the corner of her eye, preceded by a company of others.
Nimi was revived, but there were some complications due to the fall and she couldn't push so she was taken to the operating room for a caesarean session. Vera was allowed in after much deliberations, she wanted to witness the birth of her best friend's first child and nothing's stopping her.
Hello Madam. Hello, Mrs. Vera. She was so lost in her thoughts she didn't notice that the doctor was standing right in front of her. It took a nudge to bring her back. Are you the only family around for Mrs. Nimi Aka? I'm her husband and these are my parents, said a rather familiar voice behind her. It sent chills down her spine, she made for him but was held back by the doctor. As he continued: Madam please calm down this is a time to be strong, it's not a time to fight. As you all know, Mrs. Nimi was brought in a pretty bad shape, we did our best and delivered her of the baby but things got really worse because she had some complications so she was taken to the emergency ward.
A moment of silence trailed as everyone was asking – so is she going be fine, how is she responding? Rather than answering their questions he continued; our best doctors were sent in, they managed to stop the bleeding… There were sighs of relief, Andy was about saying something when the doctor continued; what I'm trying to say is that, it was too late, she had died already before the bleeding stopped. I'm very sorry!
Vera let out a
Are you based in Rivers State and between the ages of 14 – 19 years? Then this is your chance to be the champion of the inaugural season of the Dumo Lulu-Briggs Youths Foundation (DYF23) essay writing competition for Rivers State based teenagers.
thin cry and fainted. Andy's mother cried as her husband consoled her, while Andy in grave shock walked out without a word. He was responsible and he knew it.