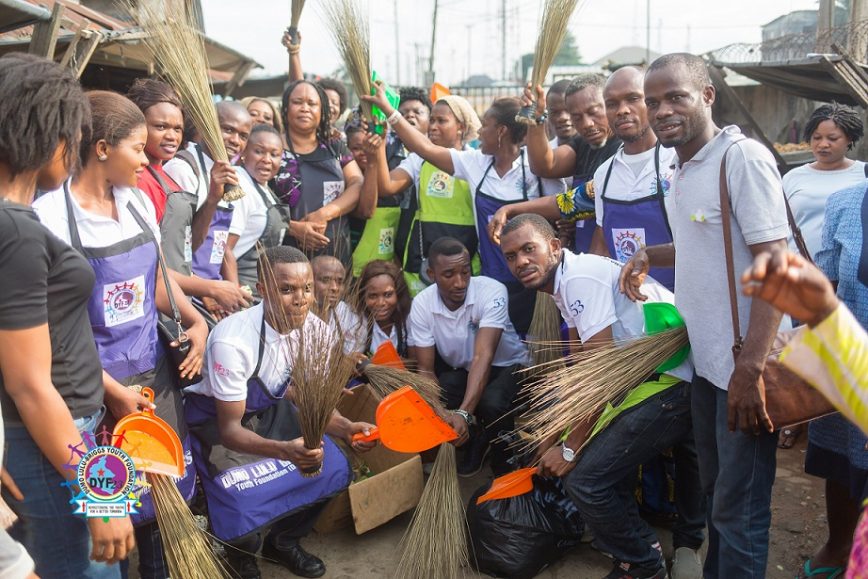 Pursuant to its drive for community Development and social sanity, Dumo Lulu-Briggs Youth Foundation (DYF23), embarked on a community service program today the 21st of December 2017 at Port Harcourt Fruit Garden D-line.
The humanitarian program with the maxim "DUMO NO LIKE DIRTY!" featured:
– Sweeping of the Market surroundings
– Disposing of waste products
– Distribution of sanitary materials like brooms, parkers, aprons etc. and
The market women and men who were visibly overwhelmed with joy, thanked the foundation for the gesture, and expressed their gratefulness to its benefactor, Chief Dumo Lulu-Briggs while describing the program as one of its kind. One of those who spoke to the DLB media personnel, expressed his joy for experiencing for the first time, a group of individuals coming to clean up his shop and handing him some useful sanitation items. He used the medium to discourage the public mentality of expecting the government to do everything, and called on private individuals, corporate bodies and NGOs to emulate Dumo Lulu-Briggs by joining hands to develop the society.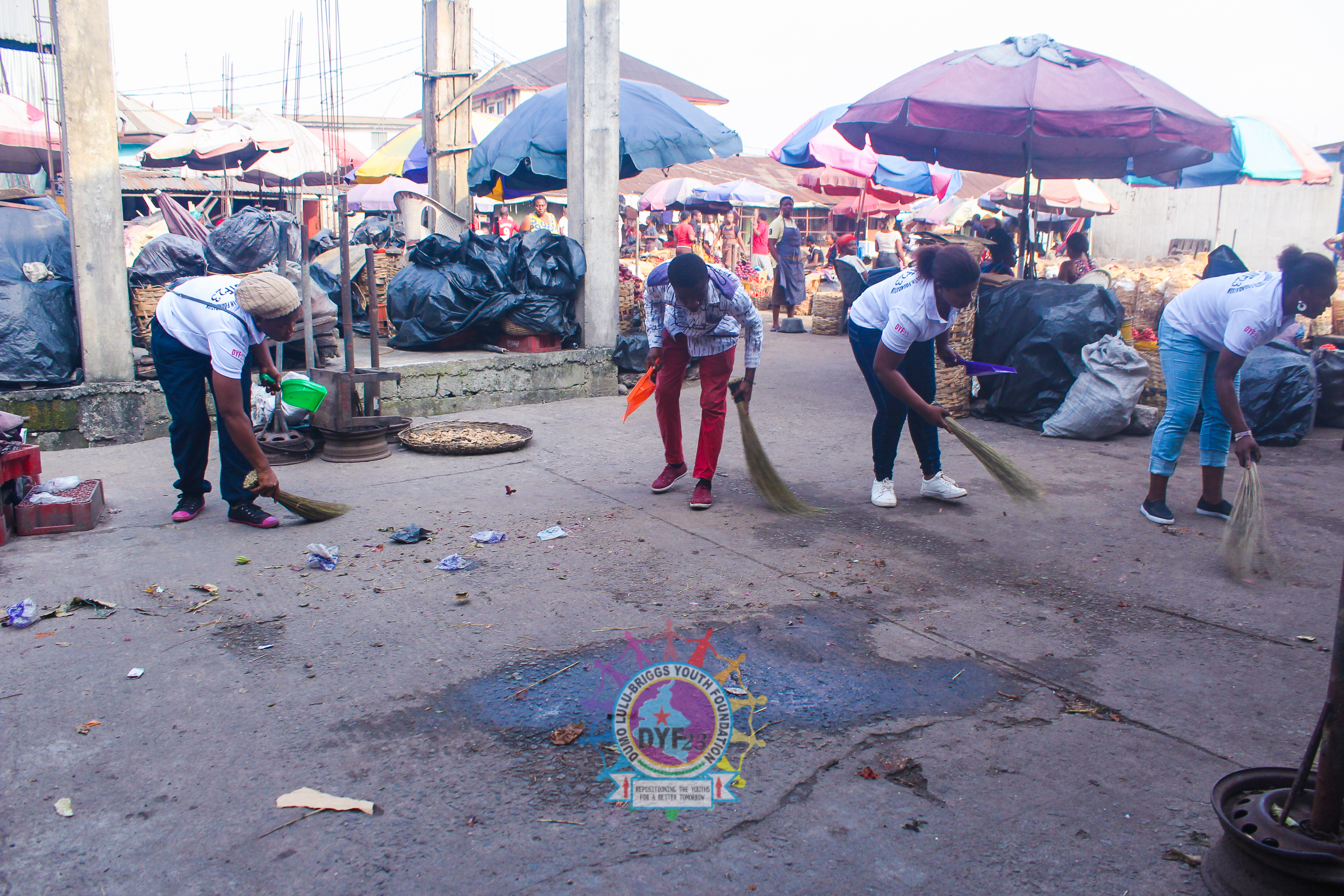 Indeed, the program served as an encouragement for individuals and groups to love Rivers State and never pull her down. It made the statement that groups and individuals must as a matter of patriotism and love, engage themselves in meaningful activities.
REPOSITIONING THE YOUTHS FOR A BETTER TOMORROW!