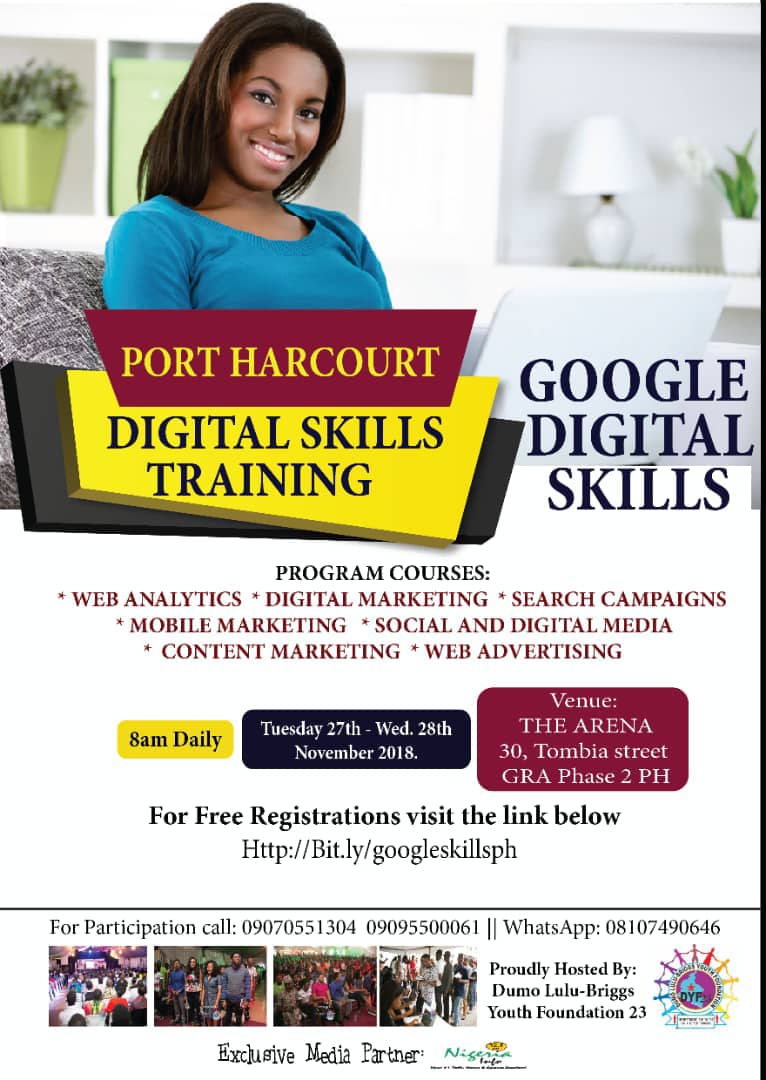 Having a "good University degree" is no longer sufficient in Nigeria's job market these days. You need to be equipped with creative skills that can earn you additional income.
Come and equip yourself with the right Digital Skills regardless of your profession or personality to stay afloat, at the two days Google Digital Skills Training program taking place as follows:
The Arena, 30 Tombia Street, GRA Phase 2, Port Harcourt, Rivers State, Nigeria.
Tuesday 27th & Wednesday 28th November, 2018
TRAINING COURSES INCLUDE:
Digital Marketing, Social Media, Search Engine, Web Design, Digital Literacy, Search Engine Optimisation (SEO), Inbound Marketing, Digital Media, Content Marketing, Email Marketing, Google Analytics, Mobile Marketing, Digital Advertising, and much more.
Register online for free with this links:
There will be a SPECIAL DIGITAL MASTER CLASS for ALL those who participated in last year's Training for Free. To register for the Free Master Class please use the registration link below: